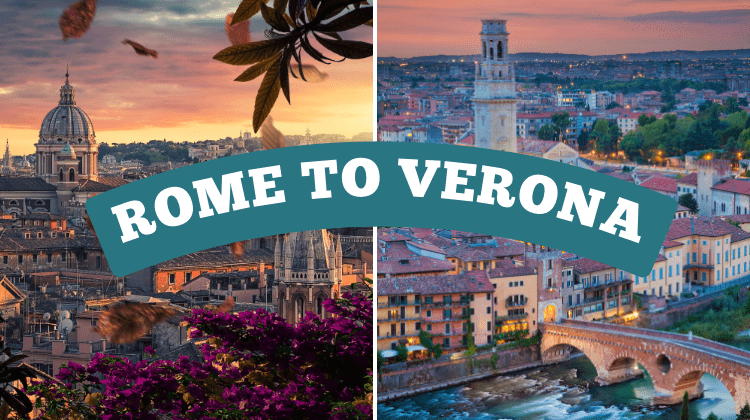 Verona's rich culture was already the stuff of legend before Shakespeare wrote two celebrated plays about this absorbing Venetian city (Two Gentleman of Verona and, of course, Romeo and Juliet). The Bard never visited. But he also didn't have access to high-speed rail.
Those who journey from Rome to Verona by train will discover a cityscape shaped by over 2,000 years of history. Here's everything you need to know about a destination city and essential diversion for rail travelers exploring northern Italy.
Rome to Verona Trains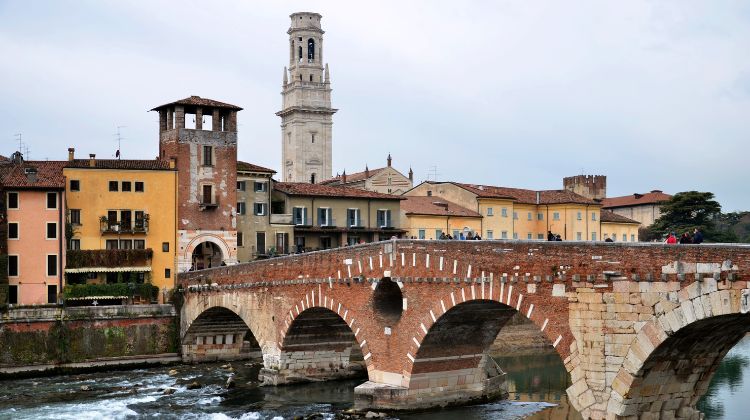 The Montagues and Capulets may have been fictional. Yet, Verona's exceptional architectural heritage more than lives up to the romance of Romeo and Juliet and earned UNESCO World Heritage status at the turn of the millennium. You have to wonder why it took so long.
Verona is sometimes known as "Little Rome," transporting wide-eyed visitors back to the ancient empire via the many Roman buildings that survived a devastating earthquake in 1177. The centerpiece is a stunning Roman amphitheater, the third-largest in Italy and home to regular operas.
Nearby is a warren of medieval streets and Romanesque architecture, mostly rebuilt following the 1177 disaster. (In Italy, this counts as "new" construction.) Among them is the fabled 12th-century balcony of La Casa di Giulietta, the House of Juliet.
Enriching this cultural mosaic is a cuisine peppered with Venetian and Milanese delights. Fortify yourself with local Veneto wines, which remain some of Italy's best-kept secrets. And Verona's welcome lack of crowds compared to other regional destinations like Venice, Florence and Milan feels like a gigantic breathe of fresh air. In fact, Verona is criminally overlooked by tourists…so game on for savvy travelers!
The high-speed Rome to Verona trains make getting there a cinch. Travelers can choose from two Rome to Verona train services:
Italo offers frequent high-speed intercity trains with all the comforts of a slick and modern service.
The national rail operator, Trenitalia, offers similar high-speed service on their modern Frecce trains.
It's the jackpot for rail travelers, as Rome to Verona train times are almost identical. But you get two timetables offering myriad departure times and the chance to shop around for the best value tickets, especially if you book early and are flexible with departure times.
Both services operate from Rome's main train station, central Roma Termini, to Verona Porto Nuova, Verona's main train station which is just outside the city walls near the 16th-century Porta Nuova (new door). Many leading landmarks are within 30 minutes walk of the station.
Direct journeys are around 3 hours and 15 minutes — there is such a wide choice, you might as well focus on these. Go with Italo or the Trenitalia Frecciarossa trains for WiFi, reclining seats, and onboard catering. Although Trenitalia's FRECCIABistrò (a full onboard café with hot and cold food) is far superior to the vending machines in the Italo trains.
Upgrade options are plentiful, extending from standard class (AKA, "Smart" in Italo) to Business and Saloon class. Often costing just a few euros more for advance bookings, you can spoil yourself with more wiggle room and inclusive refreshments brought to your seat.
For the ultimate experience, nothing tops Salotto (saloon) class with Italo, which has all the trappings of first-class travel, including fast boarding.
The fringe benefits of going with Trenitalia to Verona from Rome by train include access to the FRECCIAClub lounge available at both stations to Business/Club Executive class ticket holders.
Italo, on the other hand, only operates a lounge in Roma Termini (for Executive and Salotto ticket holders).
Try to book ahead and compare prices on Italo and Trenitalia. Overall, Italo usually has the edge. But significant savings can be found with a few minutes of cross-checking, especially if you want to treat yourself to an upgrade or can adapt your departure times.  
If your plans are still undetermined, flexible tickets are available. They can cost significantly more, so it may pay to wait until your vacation plans solidify.
Supporting the direct services are one-stop Trenitalia services, typically changing trains in Bologna. These services are a viable alternative but slower and rarely priced competitively.
Italo and Trenitalia direct trains follow the same route, gliding through the Umbrian countryside and Emilia-Romagna to the Veneto region. Along the way, you'll pass through Bologna and Florence.
At almost the midway point when traveling to Verona from Rome, a stop at the Renaissance wonders of Florence is a compelling overnight breakpoint that pairs nicely with Verona. Booking separate tickets won't add many euros to the cost but will add cultural magic to your Italian rail odyssey. 
Rome to Verona by Train Details
Prices:

Italo fares from Rome to Verona start at €39.90 for Smart (standard) class tickets with minimal flexibility (Low Cost). Prices are dynamic. Book up to 4 months before travel for the lowest fares, including promotional eXtraMagic fares for €29.90.
Trenitalia direct services (Frecciarossa) start at €39.90 for Super-Economy tickets. Again, prices rise as seats are sold. Book early (up to 4 months ahead) and look out for promotional Special Frecce tickets from €33.90.

Frequency:

5 daily direct Italo trains between Rome and services and the Verona, Italy, train station.
Complemented by around 8 daily Trenitalia direct service. Additionally, Trenitalia operates up to 10 one-change services via Bologna and numerous slower Intercity and Regional multi-change services.

Duration:

The fastest Italo journeys from Rome to Verona by train take 3 hours and 13 minutes.
The quickest Trenitalia direct services take just 5 minutes longer, as this service makes an additional stop at Roma Tiburtina.

Online Booking: Omio
Our Favorite Hotels in Verona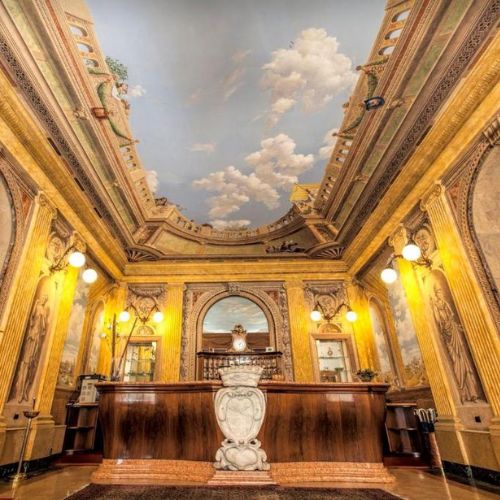 ---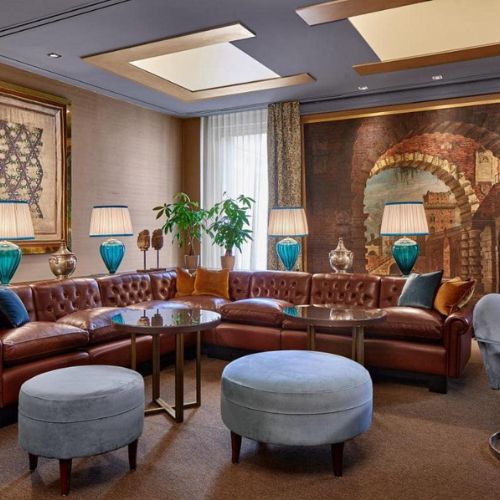 ---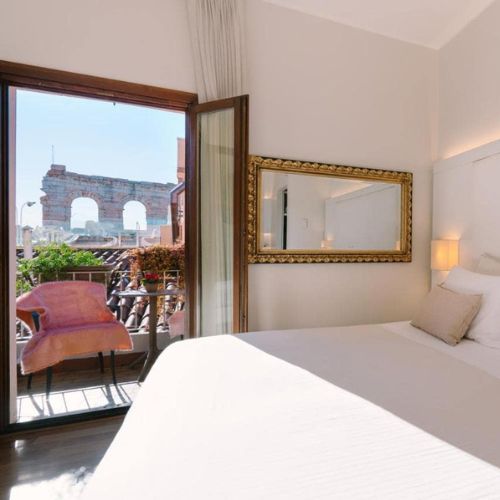 ---
Recommended Experiences in Verona
Must-Do Tours in Verona
Verona to Rome by Train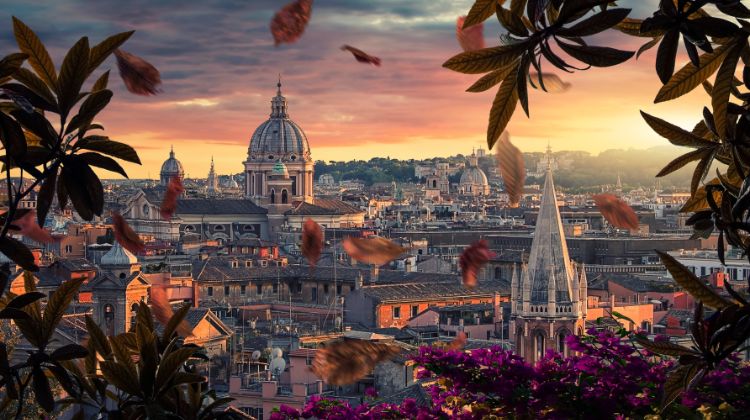 The return Verona to Rome train journey mirrors the outbound options for journey times, fares, and frequency.
There are 5 daily Italo trains, for example, with the last service pulling out of the Verona, Italy, train station around 18:22, arriving in Rome with just enough time to devour a trattoria dinner before closing (21:43 arrival time).
The last direct Trenitalia Verona to Rome train leaves just 30 minutes later. If you're keen to line your stomach with Veronese goodies, skip the station, which only has fast food and a café. Superior international and local cuisine is less than a mile away in the heart of the medieval city. Or hit the Trenitalia FRECCIABistrò or Italo vending machines and dine and recline. Although there is only one winner for gastronomes, and it's not the Italo vending machines.
How far is Verona from Rome, and could you fit it into a day trip? The cities are 255 miles (410km) apart. But the answer is a qualified yes. If you don't mind spending nearly 7 hours on trains, you could have all afternoon to explore and be back in Rome by evening. However, Verona is somewhere you could happily spend a few days exploring, and would make a better day trip from other northern Italian cities like Florence, Milan or Venice.
Verona to Rome by Train Details
Prices:

Italo fares from Verona to Rome start at €39.90 for standard class (Smart) tickets. Promotional (eXtraMagic) tickets are frequently available at €29.90.
Trenitalia standard class tickets also start at €39.90. Promotional fares (Special Frecce) from €33.90.
As always, book as early as possible for the best prices and to get your hands on those juicy promotional fares.

Frequency:
Duration: High-speed direct trains from Verona to Rome take between 3 hours 13 mins and 3 hours 21 mins.
Online Booking: Omio
Our Favorite Hotels in Rome
---
---
---
Recommended Experiences in Rome
Must-Do Tours in Rome
Rome to Verona Train FAQ
Is there a train from Rome to Verona?
Yes. Trenitalia and Italo operate multiple high-speed direct train services from Rome to Verona and back.
How long is the train from Rome to Verona?
High-speed direct trains between Rome and Verona take 3 hours and 13-18 minutes.
What is the Rome to Verona train times?
Direct high-speed trains depart from Rome to Verona approximately every 2 hours, with up to 13 services daily across two operators: Trenitalia and Italo.
How do I buy a Rome to Verona train ticket?
Book online up to 4 months before travel with Italo or Trenitalia on Omio for the best fares. Pricing is dynamic; early booking leads to savings, while tickets purchased in stations are significantly higher.