Any trip to Europe that includes the capitals of France and Italy on the itinerary is a dream vacation, and flying between them is a clear timesaver. But the chance to unwind and enjoy delightful views poses the question: Is traveling from Rome to Paris by train worth a few extra hours of your valuable vacation time?
The answer will depend on what you want to get out of your holiday. But if you're seeking new adventures or want to see more of Europe and fewer soulless airports, then rail travel is the solution. To help you decide, we've got all the info you need about catching the train from Rome to Paris.
Summary:
We recommend four train routes for traveling from Rome to Paris:

Italian high-speed "Frecciarossa" train via Milan, Italy: under 11 hours, stopover in Milan.
French high-speed "TGV" train via Turin, Italy: 11.5 hours, more departure times, stopover in Turin.
Swiss "Bernina Express" via Switzerland: breathtaking alpine views, three connections, requires an overnight stay.
Austrian "Nightjet" sleeper train via Vienna: 27 hours total travel time, day to enjoy Vienna.
Rome to Paris High-Speed Train via Milan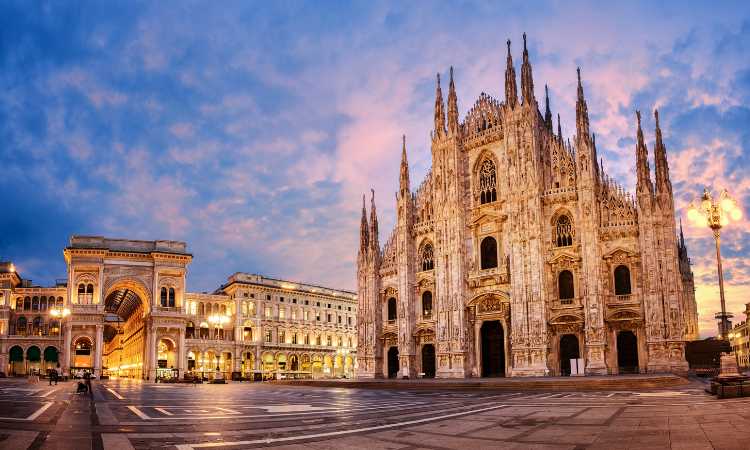 The Rome to Paris high-speed train requires a short changeover in Milan, yet still gets you to the heart of Paris in under 11 hours. With frequent services, comfortable high-speed trains, and a city center departure and arrival, it is a convenient option for travelers on a tight schedule.
Traveling on the gleaming Trenitalia Frecciarossa 1000 trains from Rome, you can add a stopover in Milan before taking a service direct to Gare de Lyon in the center of Paris.
Trenitalia offers four service levels, from standard through to luxurious executive class. Whatever level you choose, you benefit from fast WiFi, adjacent electric sockets, and plenty of luggage storage space. If you forgot to grab some Italian delicacies before boarding, an onboard café-bar offers a solid menu of meals and drinks.  
The two legs of the journey by train from Rome to Paris are sold separately, so you can tack on an extended Milanese escapade. Even if you aim to hit Paris the same day, you can squeeze out 2-3 hours in Milan by catching the early train from Rome. Just enough time for an authentic Risotto alla Milanese.
Route Details
Our Favorite Hotels in Paris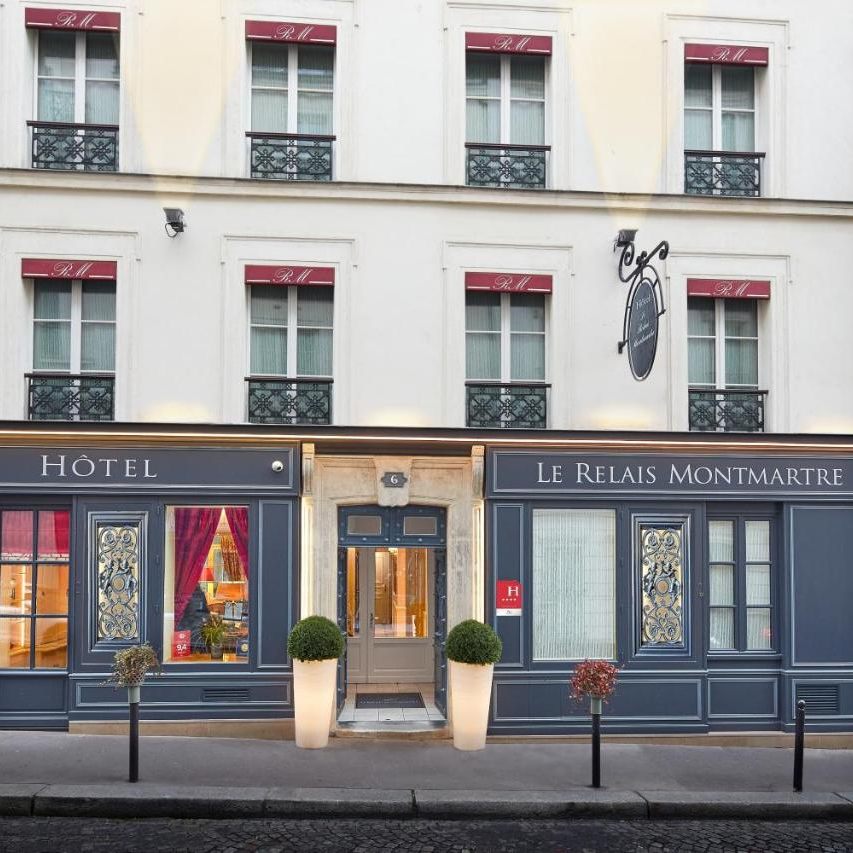 Hôtel Le Relais Montmartre
"The room was larger than expected, and the tub was fantastic! Quiet Street adjacent to everything. Chocolate shop, bakery, coffee and restaurants…"
---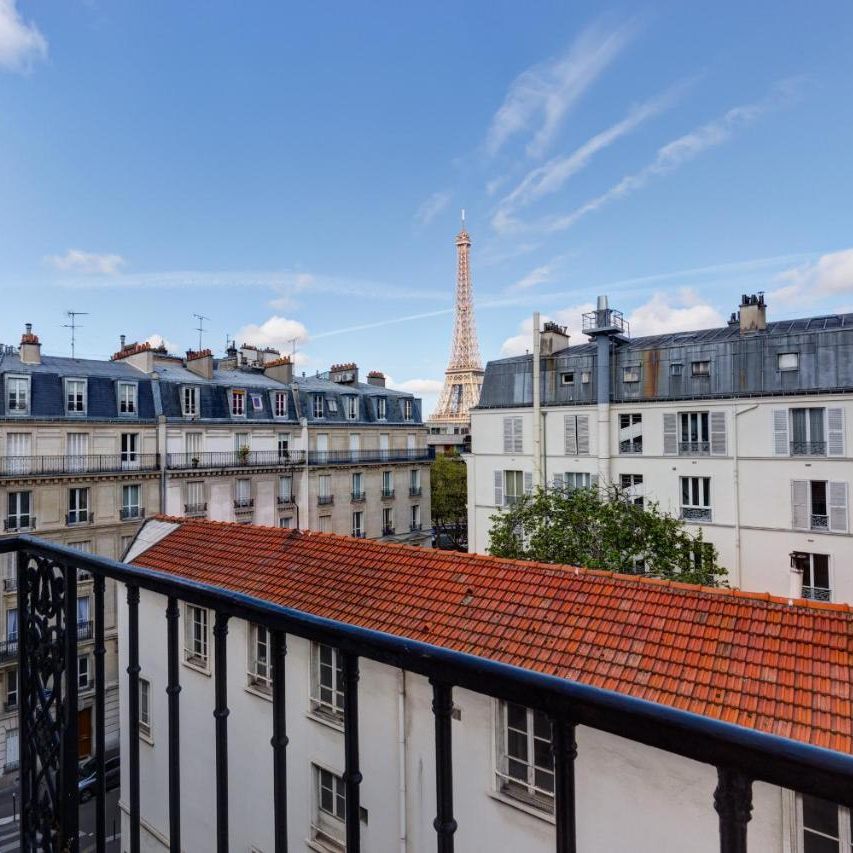 Hôtel Muguet
"The location is amazing, right at the Eiffel Tower and the staff were so friendly and welcoming. This is value for money. I highly recommend Hotel Muguet."

---
HÔTEL JEAN BART
"I really enjoyed our stay at this quaint 2-star hotel. Well located near the Jardin du Luxembourg on a very quiet street across, Hotel Jean Bart was perfect for the price."
---
See More Recommended Hotels >>
High-Speed Train From Rome to Paris via Turin
If you're looking for scheduling flexibility or fancy taking a moment in Turin, "the cradle of Italian liberty", the SNCF trains from Rome to Paris are ideal.
Taking a train to Paris from Rome via Turin uses both the French SNCF TGV service and Trenitalia's Frecciarossa trains. They are some of the fastest and most modern trains on European rail networks, although this route will add one hour to the alternative journey via Milan.
Carving a route through the Alps and France, you enjoy many of the same views as our first recommendation. But you gain extra flexibility on these Rome to Paris trains, with a choice of three daily services.
If you like to stretch your legs between trains, the early morning departure from Rome allows a three-hour layover in the "Paris of Italy", Turin, before reaching the original Paris just before midnight. Tickets for each leg can be booked separately for the same price, opening up the possibility of an extended stay in the chic Piedmont capital.  
Whatever your plans, include time to switch stations in Turin. You arrive in Torino Porta Nuova but depart from Torino Porta Susa (7 mins by train, or a 25 min walk.)
Both services offer onboard WiFi and a café-bar (perhaps not the best place to assess the fierce Italian-French culinary rivalry.) The Frecciarossa trains have power sockets at every seat, so get your devices charged before boarding the socket-free SNCF service.  
Route Details
Recommended Experiences in Paris
From Rome to Paris by Train Via Switzerland on the Bernina Express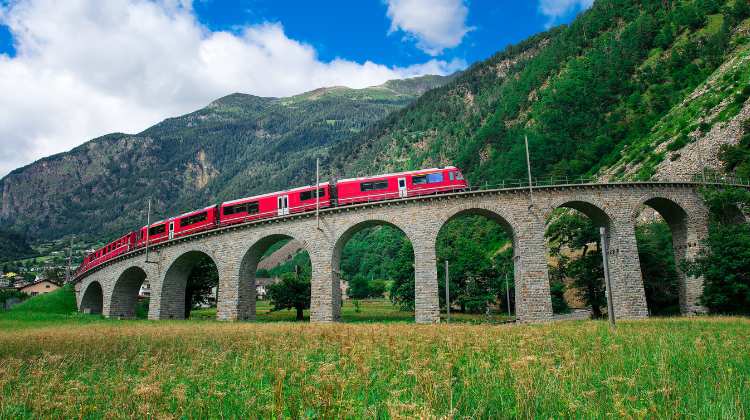 Few European rail experiences compare to traveling on the Bernina Express. The incredible alpine views are seen to maximum effect with floor-to-ceiling panoramic windows and an informative audio guide.
Winding gently through 55 tunnels, over 196 bridges and viaducts, and scaling glaciers over 7,000 feet above sea level, it is an absorbing ride for unhurried experience seekers.
Time is essential to enjoy the journey, as you will need to spend a night in Switzerland. But the rewards are ample, as this unique way of traveling from Rome to Paris by train crosses three alpine countries.
Culture seekers can break up the journey with an additional stop in Italy's fashion capital, Milan. Or simply stop overnight in the picturesque alpine city of Chur, or head onto the brighter lights of Zurich. Multiple daily SNCF services are available to complete your onward journey to Paris.
It can look a little daunting to book trains from Rome to Paris via Switzerland, but it can all be wrapped up online in a few minutes.
Start by reserving a seat on the Bernina Express up to 6 months ahead of travel. A fee is charged for the reservation. You must then buy a standard rail ticket from Chur or Zurich to Tirano, Italy. Tickets are purchased through the Swiss rail service, RHB.
Once you've nailed down the crucial leg, book your tickets from Rome to Tirano with Trenitalia and from either Zurich or Chur to Paris with SNCF. Bear in mind, you will have to board one of two early morning services from Rome to Tirano to catch the Bernina Express the same day. 
All services offer spacious seats, upgrade options, WiFi, and onboard refreshments. You can even order a platter of mountain delicacies and a Swiss Army knife on the Bernina Express, a clever touch to enrich the fleeting alpine experience.
Route Details
Must-Do Tours in Paris
Rome to Paris Overnight Trains via Vienna
The Nightjet services operated by ÖBB (Austrian Railways) are almost single-handedly reviving cross-continental sleeper services. If leisurely rail travel fires your wanderlust, they are worth considering.
Connecting these Rome to Paris trains involves two sleeper services. First, you travel from Rome overnight, arriving at sunrise in Vienna, the "City of Music." The following day, you can doze through Austria and Germany before waking up with the sun in Paris, La Ville Lumière.
The quickest route transports you from Rome to Paris by train in two nights, with a day to enjoy Vienna. Offering cheap seats and inexpensive sleeping berths, it can be an economical way to tour several European cities without splashing out on flights and hotels.
And if that isn't reason enough, the two overnight trains from Rome to Paris offer a singular rail experience reminiscent of rail travel's golden age.
Route Details
Thello Overnight Train From Rome to Paris via Venice
Sadly, Italian railway, Thello, discontinued its once-popular Paris to Venice overnight train in 2021. We'll monitor the situation, hoping it'll return some day or get picked up by another operator, like Austria's NightJet service.
2023 Update:
Rome to Paris Trains FAQ
Can you travel from Rome to Paris by train?
Yes – there are multiple options, including high-speed connections.
How far is Rome to Paris by train?
The train to Paris from Rome covers a minimum distance of 687 miles.
How long is the train ride from Rome to Paris??
The Rome to Paris high-speed train can take as little as 10h 38min. Other journeys can add as little as one hour or one day for the most scenic routes (excluding stopovers.)
How much does it cost to travel by from Rome to Paris?
Headline rates are as low as €59, but these prices can be elusive. Expect to pay at least €72.90 if booked in advance. The train from Rome to Paris cost rises as seats are sold.
When should I book a train ticket from Rome to Paris?
For the best prices, book early. Most can be booked up to 4 months in advance. For the Bernina Express journey, seat reservations can be made up to 6 months ahead of travel (tickets sold separately.)
Which Rome to Paris train route should I choose?
For speed and comfort, the Trenitalia trains from Rome to Paris via Milan or the SNCF trains Rome to Paris via Turin are the superior options. For creating memories, choose the Bernina Express route or the Rome to Paris overnight train via Vienna.
---
Traveling in the direction of paris to rome by Train? >> Read: paris to rome by train
---