France and Germany share a border, an enthusiasm for picturesque castles and a complicated history (putting it mildly). Yet, they remain countries of striking contrasts. Today, they couldn't be better neighbors, exemplified by an integrated high-speed rail network that makes it convenient and comfortable to hop from Paris to Munich by train.
The Paris to Munich trains offer one of the most enticing journeys, linking two cities with outsized personalities that reshaped Europe's cultural heritage. Join us as we travel from Paris to Munich by train and take a detour to Strasbourg, where the divergent cultures collide in a city of singular Franco-German temperament.
Paris to Munich Trains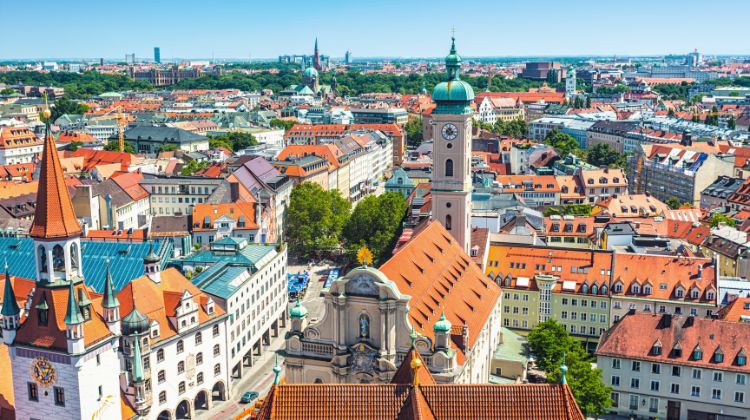 The standout Paris to Munich train is a high-speed SNCF inOui TGV (train à grande vitesse). The only direct service takes less than 6 hours and departs every afternoon.
InOui trains offer first-class upgrades, decent onboard catering, and seats you can sink into while enjoying the views as you glide through Alsace and across the border into Baden-Württemberg and onto Bavaria.
French rail is not the only option. Up to 5 daily services with a single connection blend SNCF and DB ICE (Deutsche Bahn Intercity Express) services, most clocking faster journey times than the direct train.
Trains from Paris to Munich can be booked with SNCF Connect or Deutsche Bahn. One thing is consistent, all indirect services link the premium trains of both networks, so you can expect modern facilities like WiFi, a restaurant car, and affordable upgrades for superior comfort.
Adventurous travelers and rail lovers who favor a little romance with their journey will be pleased to see a night train (DB Nightjet) traveling between the cities and onto cities in Austria. The catch? They only depart Tuesday, Friday, and Sunday, take twice as long, and cost more than faster services. Think of it as a slow travel adventure rather than a viable alternative.
Whichever Paris to Munich trains you opt for, a city bursting with Bavarian character and historic landmarks awaits. Beer and pretzel lovers will want to visit Hofbräuhaus am Platzl, the cavernous bierkeller that opened in 1589 was frequented by Mozart, and exudes Oktoberfest vibes.
The Bavarian specialty of Helles (malt) lager is a must. As is the local weisswurst white sausage, a breakfast or lunch specialty to line your stomach for the city's fabled beer halls.
Before a giant stein of beer, you might want to hop on rented bikes or don your walking shoes and visit attractions like the sprawling Englischer Garten (English Garden).
Many leading sights are a short walk from the modernist train station, including the magnificent Marienplatz. The city's imposing main square since 1158 is home to the towering St. Peter's Church and the tourist-delighting glockenspiel clock in the Altes Rathaus (old town hall).
After witnessing the mechanical timepiece reenacting 16th-century Bavarian tales, explore hidden corners of the Altstadt (old town) or head further afield to landmarks like the Nymphenburg Palace or Olympic Park. With so much to see and do, it's easy to see why traveling from Paris to Munich by train excites travelers craving a European adventure.
Paris to Munich by Train Details
Prices:

A second-class ticket on the direct service from Paris Est to München Hauptbahnhof (Munich Main Station) starts at €61 when booked via SNCF Connect. First class fares from €83.
The same journey can be as low as €42.90 when booked with Deutsche Bahn (add €10+ for first-class seats). Seat reservations (which can be booked separately on some DB trains) are included in the price. Ticket flexibility adds to the cost.
A one-connection train ticket Paris to Munich ranges from €42.90 to €57.90 (second-class) when booked in advance with DB ICE.
Indirect trains from Paris to Munich with SNCF start at €79 (second-class).
Always compare SNCF Connect and DB and book as early as possible (up to 6 months before travel) for the best prices.

Frequency: One daily direct SNCF TGV train from Paris to Munich. And up to 5 daily services with one connection, including SNCF TGVs and DB ICE trains.
Duration: The fastest Paris to Munich train time is 5 hours 20 mins and includes one connection. The direct TGV service takes 5 hours and 43 minutes.
Online Booking:
Hotels in Munich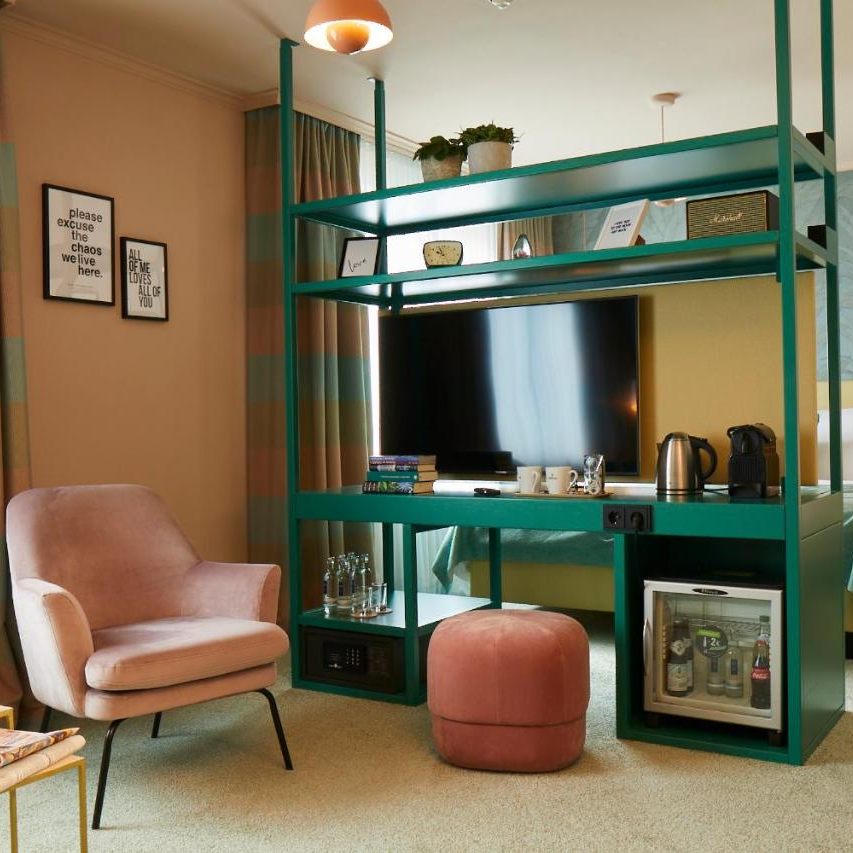 Hotel Metropol
One of Munich's best values near the main train station and a short walk from the old town, the hotel features a welcoming staff, comfortable rooms, ample breakfast buffet and free coffee in the lobby.
---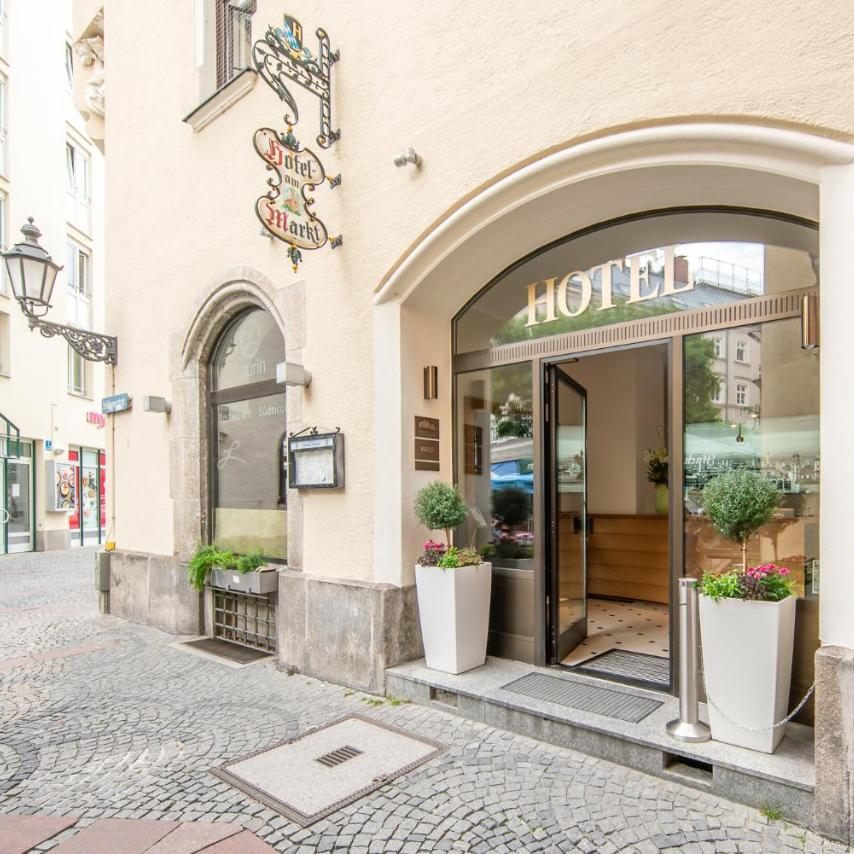 Hotel Am Markt
Best location in Munich right in the buzzy Viktualienmarkt, the hotel has surprisingly affordable rates. Rooms are small and basic but very clean and comfortable.
---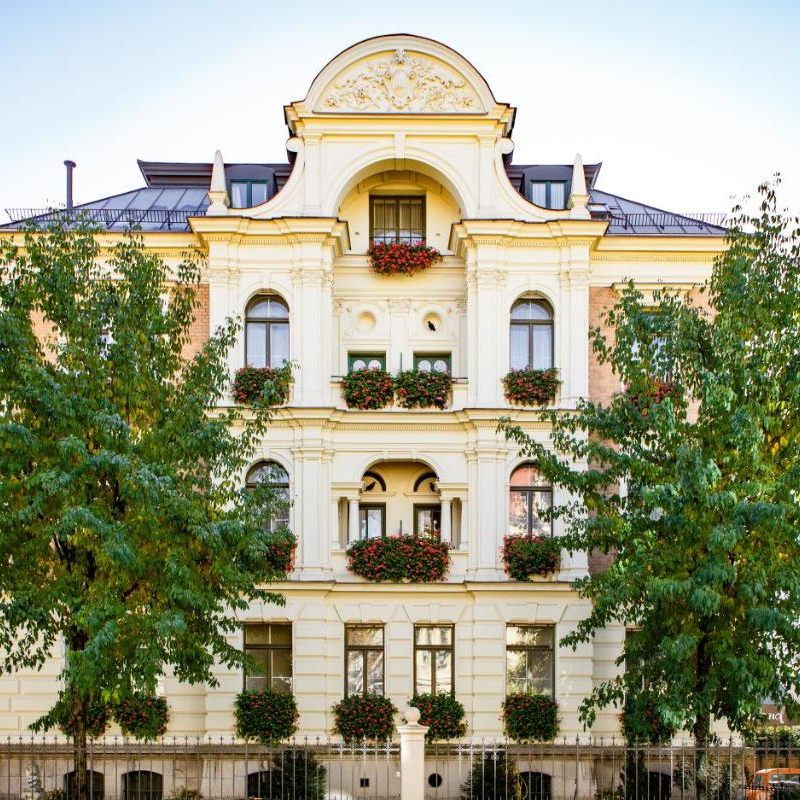 Hotel Uhland
Between old town and the train station, Hotel Uhland is within easy walking distance of the Oktoberfest grounds, making it particularly well suited for revelers. Historic building with big rooms and suitable breakfast buffet.
---
See More Recommended Hotels >>
Experiences in Munich
Tours in Munich
Munich to Paris Trains
Munich to Paris train options essentially mirror the reverse journey. The crucial difference is that the only direct service with SNCF inOui departs early morning. Challenging for late risers but ideal if you prefer croissants to weisswurst for breakfast.
Prices and journey times on the 4-5 daily one-connection services are similar. And flexibility with departure times can reduce costs as ticket prices change as seats are sold. Aim to compare prices on SNCF Connect and DB as you may find significant discrepancies, with DB usually winning the pricing battle.
Another notable change is the DB Nightjet service. The overnight Munich to Paris train operates on Monday, Thursday, and Sunday. Whether booking a seat, couchette, or sleeper cabin, check the ICE website, which tends to be more up-to-date with ticket options than SNCF.
Munich to Paris by Train Details
Prices:

Pricing and upgrade options match a train ticket from Paris to Munich.
Fares booked with DB Ice start from €42.90 (second-class).
Tickets booked with SNCF Connect start at €61.90 (second-class).
First-class upgrades start from an additional €10 when booked via either site.

Frequency: One daily direct SNCF TGV service from München Hbf to Paris Est. Complemented by up to 5 one-connection services (a mix of TGV and ICE trains) throughout the day.
Duration: The fastest Munich to Paris train time is 5 hours 20 mins.
Online Booking:
Hotels in Paris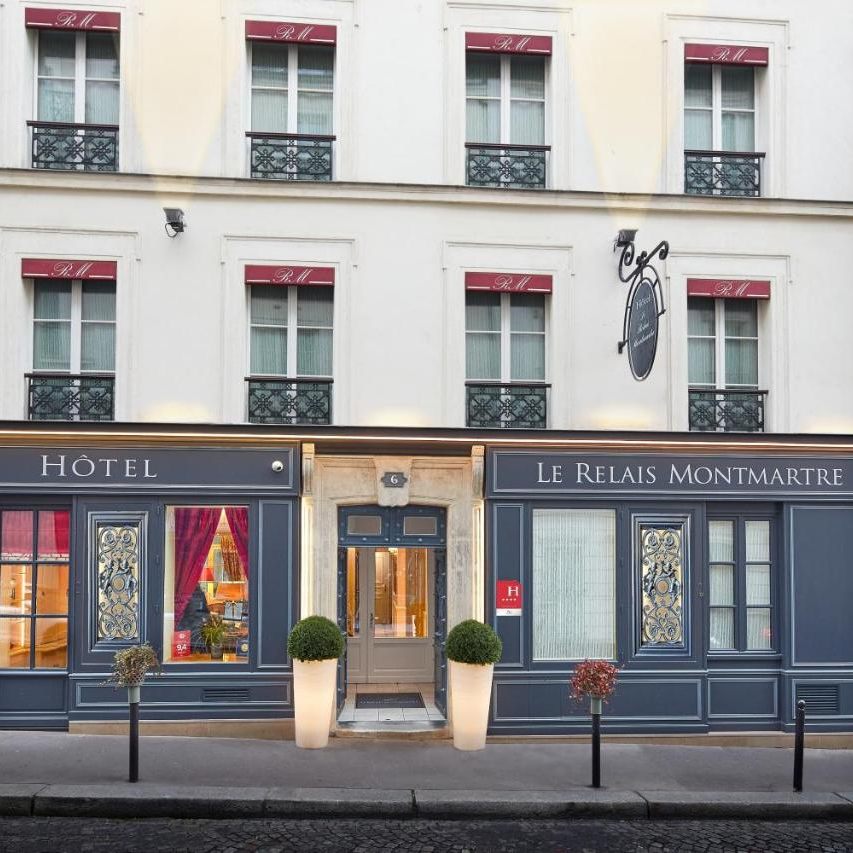 Hôtel Le Relais Montmartre
Classy, upscale option on a quiet street in the bohemian and always-bustling Montmartre neighborhood. You can score a shockingly good rate on weekdays.
---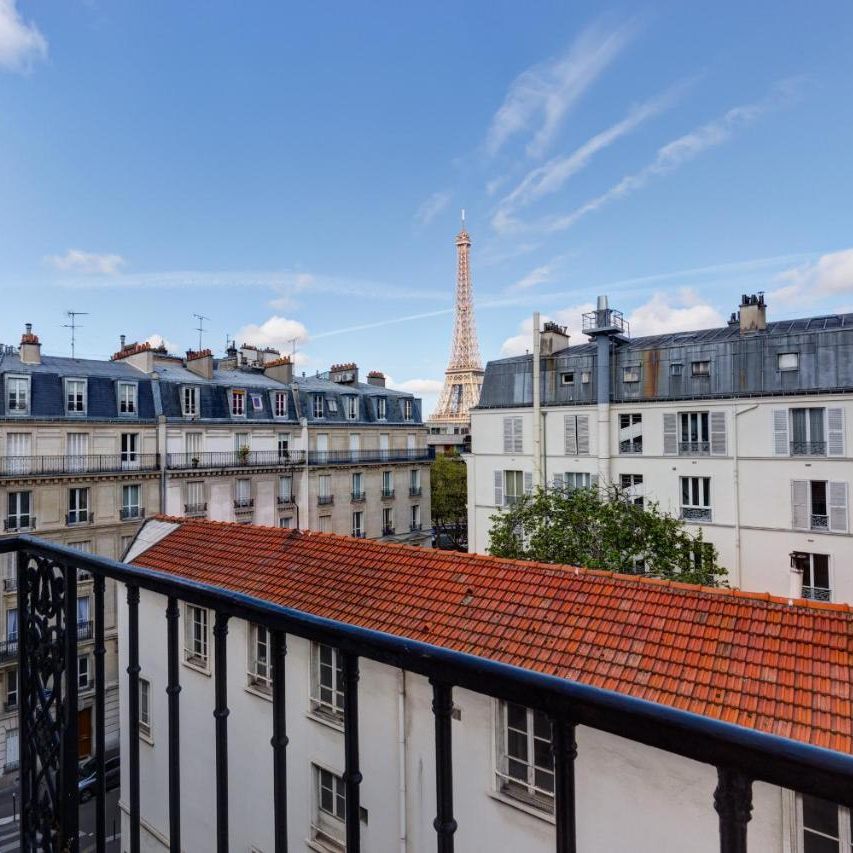 Hôtel Muguet
A worthy splurge with Eiffel Tower views in Paris' most-upscale neighborhood. Small boutique with impeccable service and luxurious rooms. Close to Invalides, Eiffel Tower and Rue Cler.
---
HÔTEL JEAN BART
A dying breed…the last budget, family run hotel in central Paris that's actually worth staying at. Steps from Luxembourg Garden and Saint-Sulpice Church with simple, clean rooms and decent breakfast. Great customer service.
---
See More Recommended Hotels >>
Experiences in Paris
Tours in Paris
Paris to Munich via Strasbourg Stopover
A stopover in the Alsatian city of Strasbourg is an evocative transition from France to Germany. Blending cross-border customs, food, and architecture into one singular city, it is a top-tier destination for slow travelers that fully merits stopping for a night or two.
Easy to explore on foot, the city is known for its immense Christmas markets and immaculately preserved half-timbered houses, the legacy of a wealth built around its position on the River Rhine.
A short distance from the rail hub is the breathtaking gothic Cathédrale Notre-Dame de Strasbourg (the rooftop views are worth getting out of breath for) and the atmospheric medieval streets of the Quartier des Tanneurs (aka La Petite France).
Marching around Strasbourg will build the appetite to gorge on regional culinary wonders. Aside from the stellar Alsatian wines, temptations include dishes like flammekueche (a creamy tart topped with onions and lardons) and baeckeoffe, a meat and potato casserole that will fill you up to Munich.
Strasbourg is ideally situated to break up the journey between Paris and Munich, less than 2 hours from the French capital on a direct high-speed train.
Seats can be reserved on DB and SNCF services, although SNCF offers significantly more options.
Most SNCF services are superior inOui trains. However, you can save Euros on a couple of low-cost Ouigo trains, which are just as quick and almost as comfortable.
Ouigo trains operate like budget airlines, with fees for optional extras like bulky luggage and Wi-Fi. Even with the add-ons, fares can be significantly cheaper. They also lack onboard catering. No loss, considering the carb-rich delights that await in Strasbourg. (Read more about the differences between Ouigo and InOui here.)
For onward journeys, hop on the same trains that depart from Paris. That includes a single direct SNCF service and 4-5 one-stop trains from DB ICE and SNCF (the DB Nightjet service does not travel via Strasbourg).
With this stopover, you'll arrive in Munich with a full stomach and a foretaste of Germanic culture. And a better understanding of why train travel is the ultimate way to explore Europe.
Paris to Munich via Strasbourg Train Details
Prices:

A train journey from Paris to Munich with a stopover in Strasbourg requires two tickets. The French leg must be booked with SNCF Connect.
A ticket from Paris Est to Strasbourg on a low-cost Ouigo TGV starts from €19, with no first-class upgrades.
Fares on the superior TGV InOui (or DB ICE) trains start from €45 (second-class).
A train from Strasbourg to München Hbf can be booked with DB or SNCF Connect.
Fares on the direct SNCF TGV service start from €69 (second-class) on SNCF Connect or €29.90 on the DB booking site.
Tickets on the indirect TGV or ICE services start at €69 (second-class) on SNCF Connect or €32.90 on the DB booking site.
Whenever possible, book ahead and compare booking sites for the best deals and to secure your preferred departure time.

Frequency:
Duration: Several TGV trains from Paris to Strasbourg complete the journey in 1 hour 46 minutes. The fastest onward trip from Strasbourg to Munich takes 3 hours and 33 minutes.
Hotels in Strasbourg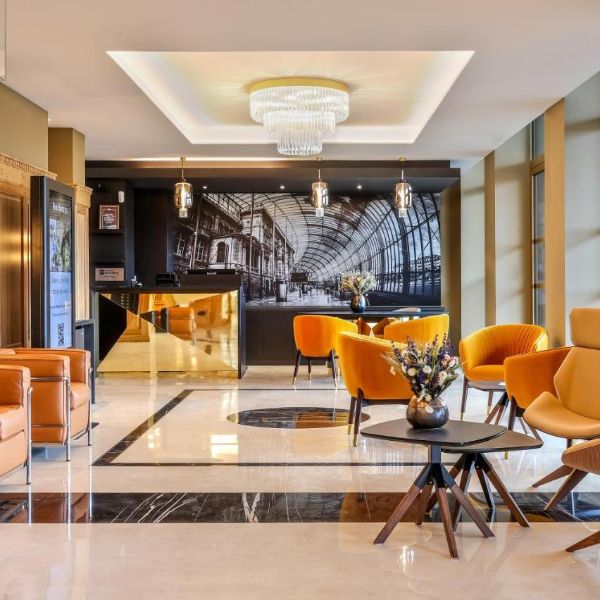 Hôtel des Vosges
The Hotel des Vosges has an unbeatable location steps from Strasbourg's main train station and top sights. The hotel hosts the breezy Brasserie K restaurant, sauna, gym, ample breakfast buffet and well-equipped modern rooms with air-conditioning.
---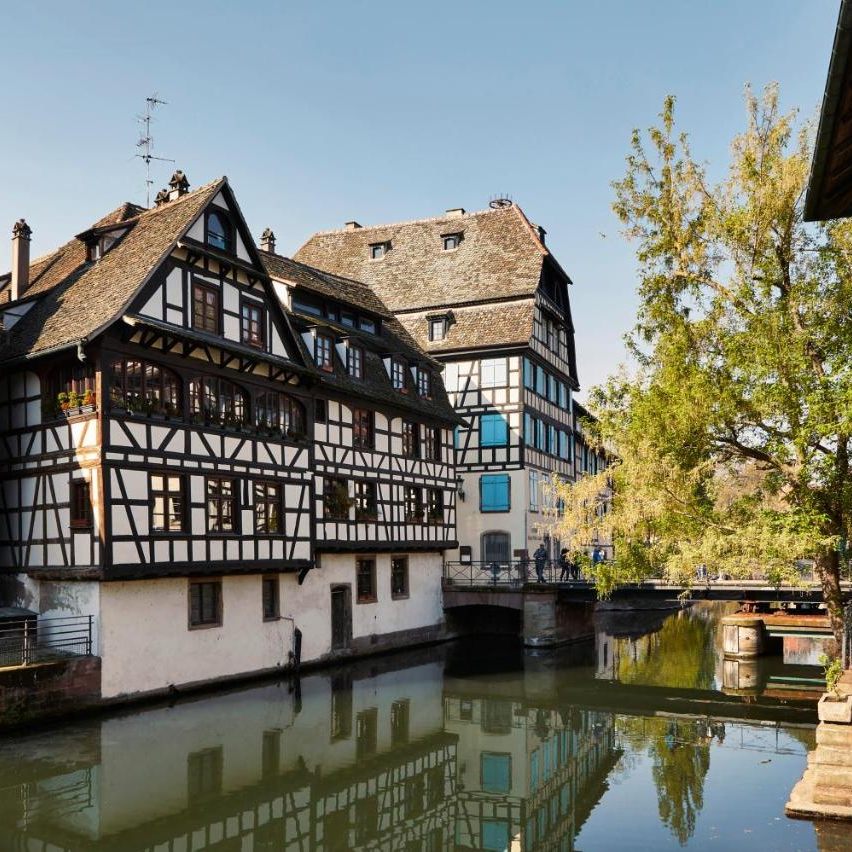 Pavillon Régent Petite France
Located in Strasbourg's Grande Île, an unbeatable area that's walking distance to Strasbourg's most-popular attractions, this hotel offers a trendy restaurant, spa, shared garden and breakfast buffet. This hotel is in the heart of Strasbourg's old town.
---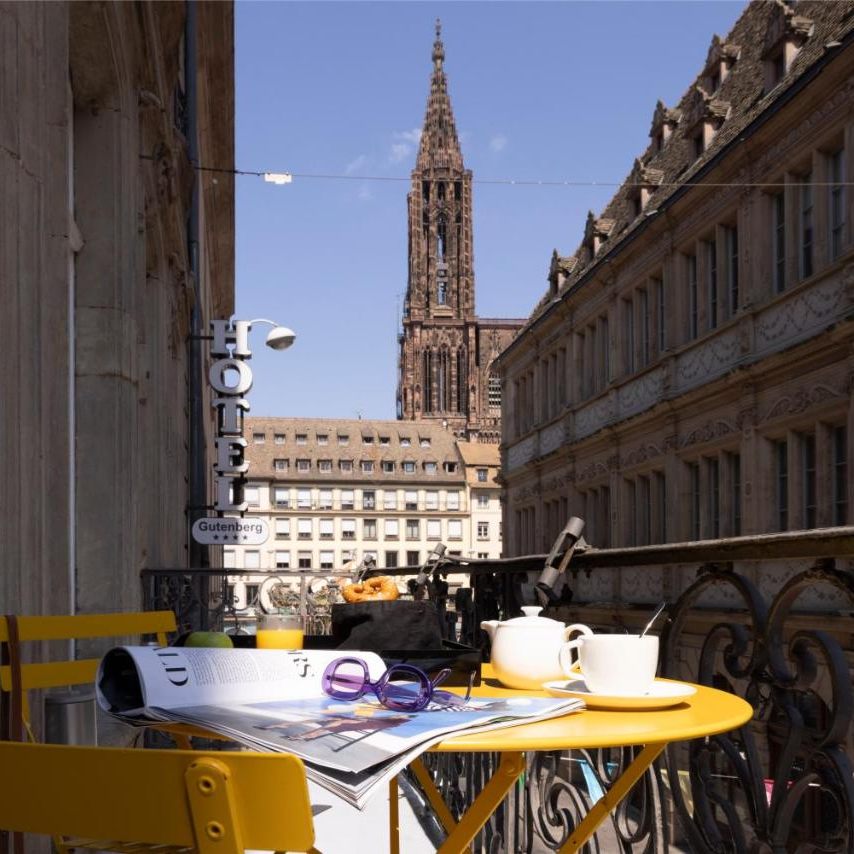 Hôtel Gutenberg
A boutique 4-star hotel located directly opposite the majestic Notre Dame Cathedral. Travelers love the hotel's warm and welcoming atmosphere, elegant and spacious rooms, and its great emphasis on hospitality. The hotel offers modern amenities, a relaxed ambiance, and trendy design.
---
See More Recommended Hotels >>
Experiences in Strasbourg
Tours in Strasbourg