A shimmering natural wonder nestled on the Swiss-Italian border, Lake Como is a delight for nature lovers and anyone with a taste for the high life. A regional train from Milan to Lake Como is quick and convenient, ideal for day trips or an extended break in the shadow of the Alps.
Dotted around Lake Como are picturesque towns and villages that defy superlatives, graced with stunning views and top-class diversions for curious visitors. Let's look at all the best options for getting from Milan to Lake Como by train on another irresistible Italian rail journey.  
Milan to Lake Como Trains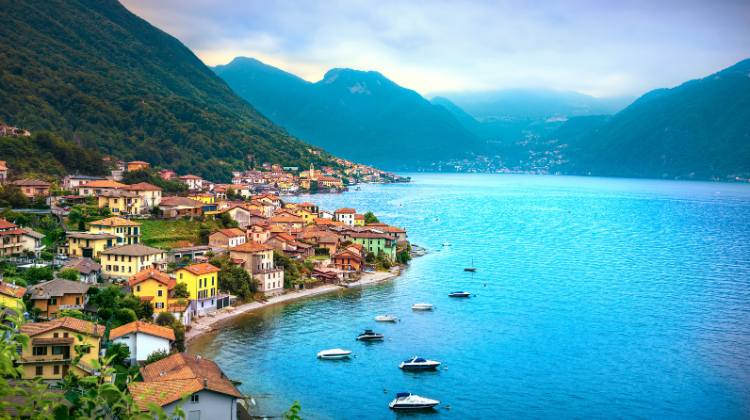 Traveling from Milan to Lake Como by train is speedy and uncomplicated. The leading port of call is Como S. Giovanni station in the heart of Como.
Como sits at the southern tip of Lario (the ancient name for the lake.) The moderately sized city has been a destination since Julius Caesar drained swamps, built a town called Novum Comum, and invited well-heeled Romans to seek cooling refuge from the sunbaked capital. 
More than a mere gateway to the clear glacial waters and surrounding countryside, Como condenses everything that makes the area remarkable into one endlessly diverting location.
Handily, choices are plentiful for getting from Milan to Lake Como, and minimal planning is required.
Direct Milan to Como trains depart from Milan's two biggest stations, Milano Centrale and Porta Garibaldi. You can also leave from Milano Cadorna if you don't mind making a connection and adding a few minutes to the overall journey time.
You barely have time to take your seat before the bustle of Milan is behind you and the tranquil charms of Lake Como unfold before you, with the fastest journeys taking less than 40 minutes. 
There are two services linking Milan and Como. The leading choice is Trenord regional trains. Fares are fixed (€5 for second-class, €7.50 first-class in 2023), and reservations are not required, meaning you can waltz up and go on a whim.
The fastest Trenord trains zip from Milano Centrale to Como S. Giovanni in 37 minutes. If that's got you thinking about day trips, you'll be pleased to know that the last trains depart shortly after 10pm.
Alternative Trenord services depart Milano P. Garibaldi. Although direct, these trains take around 1 hour, stopping at stations in Milan and the wider Lombardy region. You can also board indirect trains that drop you at Milano Greco Pirelli (board here, if convenient) or Monza, where you can switch to another Trenord service directly into Como.
Note that Milano Centrale is a 20-minute walk or 5-minute train ride from P. Garibaldi. You consistently save time by starting your journey in Milano Centrale.
Running alongside Trenord services are hourly Eurocity trains from Milano Centrale to Como S. Giovanni. Eurocity services are non-stop to Como and offer elevated comfort levels at elevated prices. Walk-up fares are €15 in 2023, although booking online in advance reduces the cost.
Regional Trenord services are no-frills commuter trains without Wi-Fi or catering. Yet, more than acceptable for a journey with barely enough time to sip a piping hot coffee. Plus, all tickets come with complimentary views of the Lombardy region. Upgrade to first-class for quieter carriages and slightly more comfortable seats.
You cannot make reservations for Trenord services. But you can buy online via Trenitalia or Omio and show your online ticket to the conductor if you want to skip the sometimes frustratingly long lines at Milano Centrale. 
Eurocity Milan to Como trains is a joint enterprise between Swiss and Italian rail using slick, tilting Pendolino trains. The increased fares buy a smidgeon of extra comfort, although you won't have too much time to appreciate it.
Enhanced facilities are primarily there for passengers continuing onto Zurich in Switzerland. There is nothing stopping Lake Como passengers from using the catering (sandwiches, snacks, drinks) or silent and first-class carriages. Look out for low-price upgrades (as low as €1 when booking in advance via Trenitalia.
Because Como is just one stop on a route stretching through the Alps into Switzerland, demand is high. Try to book ahead if you want the additional Eurocity comforts.
One final and less appealing option is direct Trenord trains to Como Lago station from Milano Cadorna station. Como Lago is a small station just moments from the lakeshore.
There are numerous stops along the route from Milano Cardano, so the journey takes just over an hour. But it can be convenient when catching a Lake Como to Milan train, as Cardano station is minutes from some of Milan's top attractions. Check the Trenord timetable to help decide which works best for you.
Whichever train from Milan to Lake Como you catch, it rarely ceases to surprise first-time travelers that you can leave the bustle of Italy's second city and reach breathtaking scenery for the price of a panini. And not much longer than it takes to eat one.
Milan to Lake Como by Train Details
Prices:

The cheapest fares from Milano Centrale to Como S. Giovanni are €5 in second-class on Trenord regional services in 2023. Fares are fixed at the same price, even if purchased on the day of travel. First-class fares on the same trains cost €7.50.
Eurocity fares along this route cost from €10.90 when booked in advance or €15 on the day of travel. First-class upgrades start at €1.

Frequency:

Up to 2 hourly departures from Milan to Lake Como on Trenord regional services throughout the day.
Supplementing these services is an hourly Eurocity train from Milano Centrale to Como S. Giovanni.

Duration: The speediest Milan to Lake Como train takes just 37 minutes.
Online Booking:
Our Recommended Hotels in Lake Como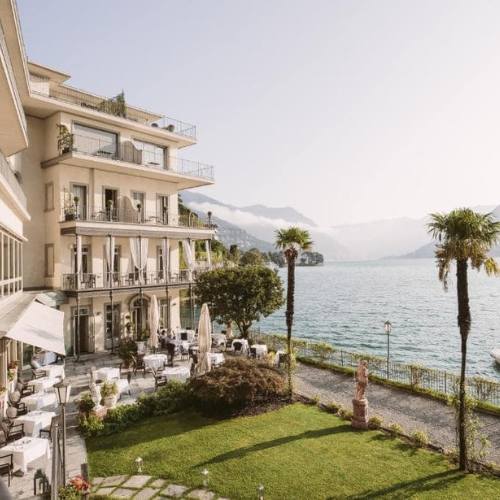 Hotel Villa Flori
"The hotel is stunning — old world charm right on the lake. The room, the bar/lounge and the restaurant outdoors all have amazing views."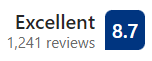 ---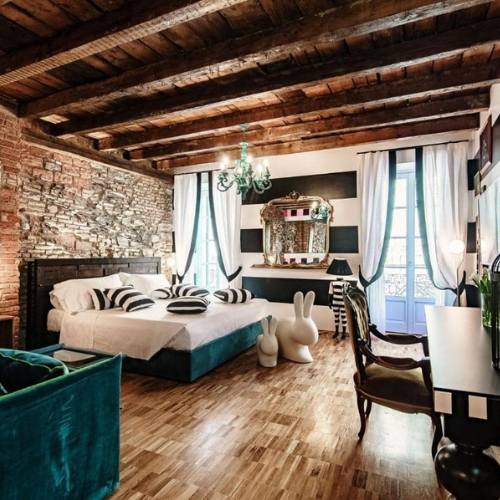 aurum Luxury Suites
"The property was spotless. The décor was very whimsical and fun! The suite was large. The location was perfect."

---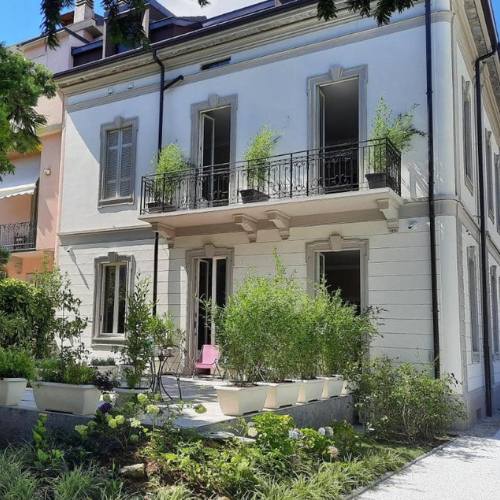 SantAgata B&B
"Nice and clean room and wonderful breakfast from the host! We have been in B&Bs all over world and this by far was one of the best."

---
See More Recommended Hotels >>
Milan to Varenna by Train
Varenna is the quintessential Lake Como destination. Colorful villas, glorious views, and a tranquil ambiance place the old fishing village on top of many tourist itineraries.
Varenna can be reached by ferry from Como. Or you can skip Como and hop on one of the hourly Trenord regional services direct from Milano Centrale to Varenna-Esino, with the waterfront a 5-minute walk away. This is also the most convenient way to reach Menaggio, another gem on the opposite side of Lake Como.
It takes a little over an hour by train from Milan to Varenna. Like other Trenord trains, no reservations are required, and fares are fixed (€7.10 in 2023.) While not applicable to all services, some trains come with first-class carriages, offering a more serene ride and extra elbow room.
Indirect services also run from Milano P. Garibaldi to Varenna. But they add an hour to the journey time. If you're short on time, aim to travel from nearby Milano Centrale.
A picture-postcard village, Varenna makes for a well-rounded day trip. Waterside walks, a botanical garden, and breathtaking panoramas from the 12th century Castello di Vezio readily fill a day. Add in a boat trip to see Varenna from a different perspective, and you'll still have time to head back to Milan before sundown (the last Varenna to Milan train leaves at 9:35 PM, but check ahead as timetables can change.)
Milan to Varenna by Train Details
Prices: The train, Milan to Varenna, is €7.10 (2023 prices.) When available, first-class fares cost €10.50. As regional services, fares are fixed; there is no advantage to booking early…unless you hate waiting in line.
Frequency: Direct trains from Milano Centrale to Varenna-Esino depart hourly throughout the day.
Duration: The train, Milan to Varenna, takes 1 hour and 4 mins.
Online Booking:
Recommended Experiences in Lake Como
Milan to Bellagio by Train and Bus or Ferry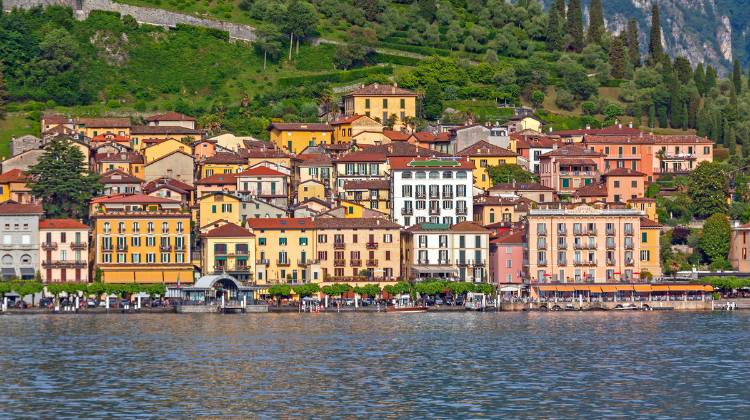 If you can only visit one location in Lake Como, it probably should be Bellagio. The "Pearl of Lake Como" fully justifies its evocative nickname. Sandwiched on a strip of land where glaciers once split the lake, the historic town is rich in character and views.  
The only snag is that there is no Milan to Bellagio train. To reach Bellagio, rail travelers head to Como before boarding a ferry or bus to complete the journey.
The previously detailed options for traveling on a Como to Milan train are relevant for reaching Bellagio. However, you'll need to budget time for the onward journey, especially if you plan to return the same day by train from Lake Como to Milan.
Lake crossings are operated by Navigazione Laghi and take around 2 1/2 hours, with single fares from €10.40 (children are half-price). For many, this is the ultimate way to reach Bellagio and drink in the natural majesty of Lake Como.
A cheaper and quicker alternative is the C30 bus from Como S. Giovanni, which takes around 1 hour and 10 mins. Buses hug the shoreline on narrow roads, so the views from the bus are not to be sniffed at. Check the timetable to decide which works best for you.
There are many spellbinding sights around Lake Como. Bellagio is the star and a handy base for exploring by bus or boat, although you'll find more hotels in Como.
If you're not in a hurry, inexpensive fares and frequent services mean you could create your own Italian lake odyssey with day trips from Milan. Another vacation of extraordinary contrasts made possible by Italy's brilliant rail network.
Milan to Bellagio by Train Details
Prices:

Fares from Milan to Como cost from €5. Fares are fixed and can be purchased at the same price on the day of travel.
Onward fares to Bellagio by bus or ferry vary.

Frequency:

To reach Bellagio, up to 3 trains depart Milano Centrale to Como S. Giovanni hourly throughout the day.
Ferries from Como to Bellagio with Navigazione Laghi depart every 1-2 hours. Times vary, so check the timetable.
1-2 buses depart hourly from Como S. Giovanni to Bellagio.

Duration: There is no direct Milan to Bellagio train. But a train to Como takes 37 minutes. Budget 2-3 hours additionally for onward buses or ferries to Bellagio.
Online Booking:
Must-Do Tours in Lake Como
Milan to Lake Como Trains FAQ
Can I take a train from Milan to Lake Como?
Yes – fast, direct trains connect Milano Centrale and destinations around Lake Como, including Como and Varenna.
At what Lake Como towns do trains stop?
Trains stations in Como, Varenna (Esin) and Ferroviaria Lierna all serve Lake Como.
How long is the train from Milan to Lake Como?
The fastest trains from Milan to Lake Como take just 37 minutes, heading from Milano Centrale to Como S. Giovanni.
How much does the Milan to Como train cost?
Fixed fares on Trenord regional trains from Milan to Como cost €5 in second-class. First-class fares are a flat €7.50.