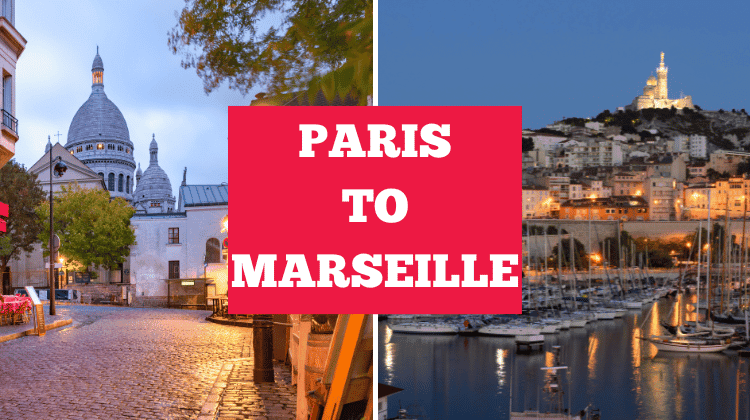 The Mediterranean Sea laps against a hodgepodge of blue, gray, and green buildings. The ancient Roman port city hums with a liveliness that can only be found in a metropolis like Paris, albeit on a smaller and more manageable scale.
This is Marseille, one-time Greek colony, modern France's second-largest city and capital of the Provence-Alpes-Côte d'Azur region
The beloved yet rebellious Marseillaise — the haunting melody that inspires the national anthem — is a sonorous reminder of past resonance. Blending urban grit and Mediterranean swagger, the charismatic city is viewed by many as the enfant terrible of French cities.
Visitors are lured by modern museums, a bustling old port, and some of the region's finest cuisine. Everything that makes Provence remarkable is distilled into the bustling city.
Marseille is also the gateway to Provence, and the frequent Paris to Marseille high-speed trains play a vital role in regional tourism. Consequently, there are numerous options when traveling from Paris to Marseille by train.
Frequent direct TGC trains depart Paris Gare de Lyon and the Disneyland Paris station, Marne La Vallee Chessy. Vying for your vacation money are high-end InOui trains and cost-cutting Ouigo trains. Whichever TGV Paris to Marseille you catch, the journey will take less than 4 hours.
As ever, the key differences are price and comfort. Journey time is comparable on all high-speed Paris to Marseille trains, but big savings are found on the Ouigo trains. Services depart from Gare de Lyon and Marne La Vallee Chessy. Plan ahead to find options for every budget at different departure times.
If Paris is not on your travel itinerary, there are up to 6 daily direct TGV services from CDG International Airport (Aeroport Cdg2 TGV Roissy) to Marseille St Charles.
The high-speed rail line from Paris to Marseille superseded one of France's oldest rail lines. TGVs follow a similar route through Lyon, crossing multiple rivers, including the Rhône. Trains sweep through vineyards, the Morvan national park, and the TGV stations at Avignon and Aix-en-Provence.
Whether you go for functional Ouigo trains or upgrade to inOui, the journey is one to savor as you hurtle from northern climes to the sunny south. And you should still have time to sip a pastis or two before the sun sets.    
Another Paris to Marseille train to consider is the intercités de nuit. The night train departs Paris Austerlitz for Marseille Blancarde at 21:21 every evening, and journeys take just under 9 hours. Passengers can choose second-class seating and couchettes or first-class berths.
Is the night train a worthwhile journey? If you have rail adventures on your vacation scorecard, the answer is maybe.
Comfort levels are middling, especially compared to newer generation night trains. Yet second-class fares are low, and the experience is unique. There are currently only four overnight rail routes in France. And although the trackside views are forfeited, you'll arrive in Marseille to see the sunrise.
Paris to Marseille by Train Details
Prices:

Ouigo TGV rail fares on a Marseille to Paris train or from Paris to Marseille start from €13. Trains depart from Paris Gare de Lyon or Marne La Vallee Chessy. Additional luggage, extra flexibility, and supplementary services can be purchased.  
inOui trains from Paris to Marseille start from €49.00, departing Gare de Lyon and Marne La Vallee Chessy. First-class upgrades can be added as little as €6, but availability at this price is limited. Flexible tickets cost more.
Book up to 4 months ahead on SNCF Connect for the best fares.

Frequency: Up to 21 daily direct TGV trains from Paris Gare de Lyon and Marne La Vallee Chessy to Marseille St Charles.
Duration: Direct high-speed trains from Paris to Marseille take between 3 hours 8 minutes and 3 hours 49 minutes.